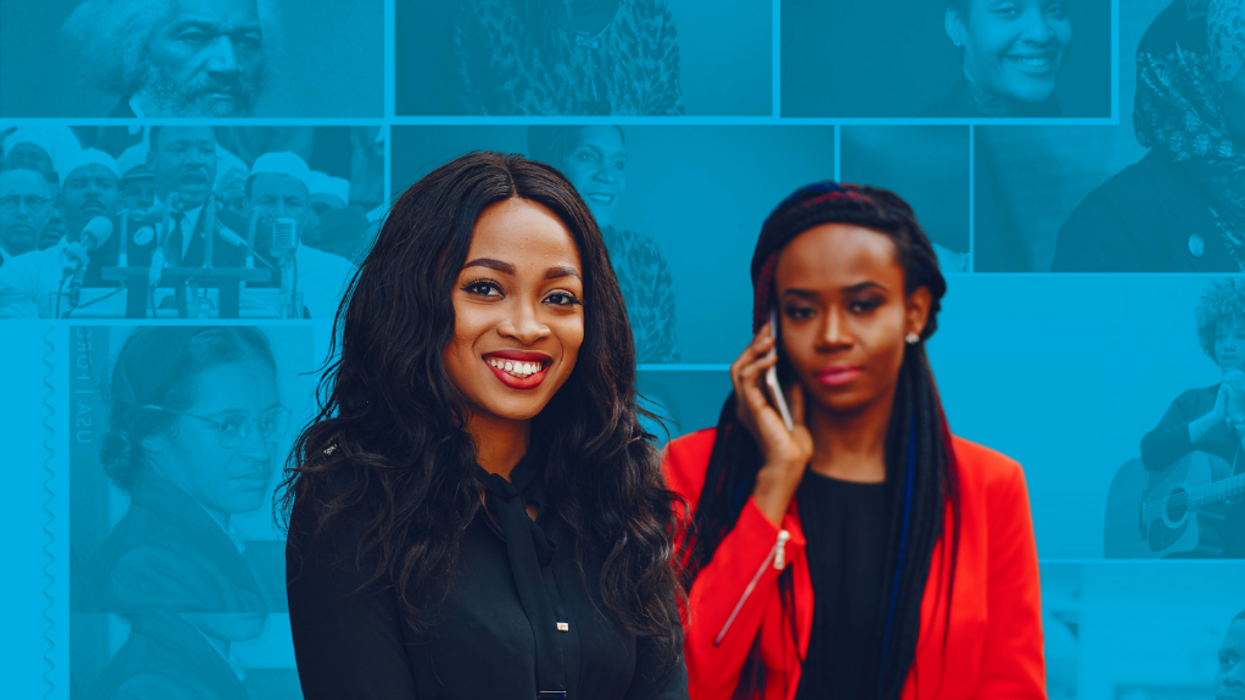 If last year proved anything, it was that America's long history of inequality is not a relic of the past. Many of us spent more time thinking about, speaking up against, and working to change the everyday racism faced by Black people in the United States in 2020 than we did in years past, thanks to the leadership behind the Black Lives Matter movement and media attention over the police brutality faced by Black Americans.
---
So when honoring Black History Month in 2021, doesn't it seem right to focus not just on the past, but on the present? Not just to learn about the notable accomplishments of impressive Black politicians, artists, and entrepreneurs, but also acknowledge the reality of the Black experience today—and work to improve it?
We asked several of our partner companies what they're doing to honor Black History Month at work, and we were inspired by the range of responses. From digging into economic injustices to investing in projects to support the Black community to sharing the real-life experiences of their Black employees, these companies are finding ways to not only honor Black History Month, but encourage positive change all year round. Here's what they're doing, in their own words:
Honoring and Celebrating the Black Family — Freddie Mac
"Our ARISE Business Resource Group is hosting several programs and activities throughout Black History Month that celebrate the diversity of the Black family. The month kicks off with a fireside chat about Black wealth and economics featuring Marc Morial, President and CEO of the National Urban League. Later in the month, Shanti Das, Executive Director of Silence the Shame, Inc., will share the importance of mental health and well-being. We will close the month with a panel discussion on the Black employee experience at Freddie Mac. The discussion will feature stories of empowerment and resilience that celebrate and support employees."
Learn more about Freddie Mac and their open roles here
Investing in Skills and Scholarships — Facebook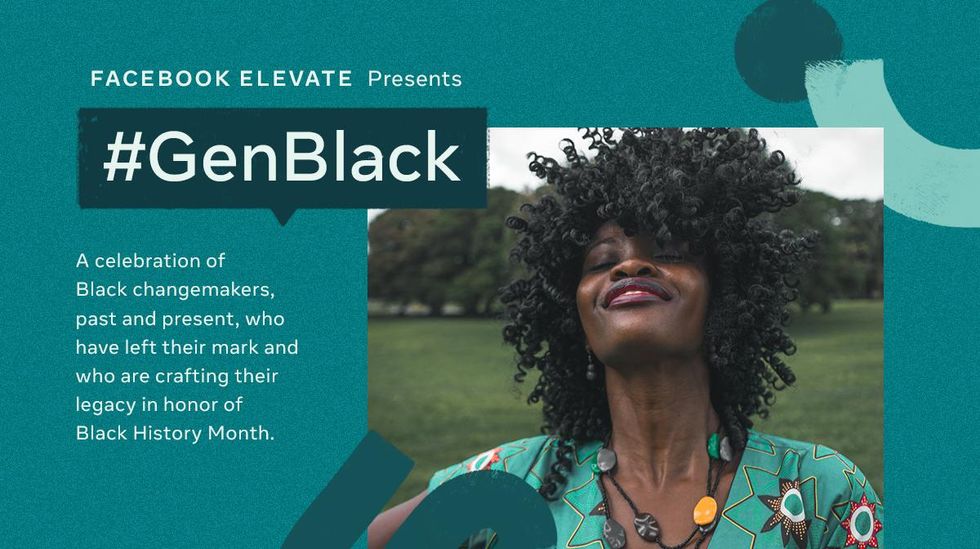 "During Black History Month, Facebook Elevate will host programming with the theme GenerationBlack. Among the activities will be a discussion called #GenBlack is Skilled covering how a new generation of Black professionals can be key contributors to a more inclusive society.
Elevate is a community and learning platform to accelerate the economic impact of entities of color. Elevate is committed over the next 3 years to reaching 1 million Black and 1 million Latinx and Hispanic members of the community with training in digital skills as well as distributing 100,000 scholarships to Black learners working toward digital careers."
Learn more about Facebook and their open roles here
Planning Virtual Events for the Whole Family — LogMeIn

"At LogMeIn, we will be celebrating Black History Month all month long! Since this year's theme is 'The Black Family: Representation, Identity, and Diversity,' our Employee Resource Group, BE@LogMeIn (Black Employees at LogMeIn) will be partnering with our Families ERG (Families@LogMeIn), our Corporate Social Responsibility Program (Mission Possible), and our wellness program (Thrive) to offer engaging, impactful, educational, and fun events all throughout February. We'll be hosting a virtual paint night, virtual volunteering event, discussions with Black authors and publishers, and a fun children's book giveaway as part of our celebrations."
Learn more about LogMeIn and their open roles here
Celebrating Black Joy — Moody's
"To kick off our Black History Month celebrations, Moody's will activate our annual Speaker Series and host multiple events that highlight the contributions of the Black community and celebrate Black Joy. Our Black Inclusion Group will be profiling Moody's employees and Black leaders for a weekly, educational newsletter throughout February. In addition, we are producing an employee-led video that shares the importance of Black Joy and cultural/family traditions. Our employees will also be able to choose from an array of Zoom and desktop backgrounds that will display quotes from prominent Black figures."
Learn more about Moody's and their open roles here
Inspiring, Educating, Engaging—And Investing — ServiceNow
"ServiceNow is honoring Black History Month in the U.S. in February and in Europe in October. We've worked closely with our Black at Now Belonging Group to develop programming that will inspire, educate, and engage employees globally. We have a series of events focused on themes of allyship and intersectionality, which will feature special guest speakers, ServiceNow leaders, and employees in discussion and interactive dialogue. Additionally, we just announced an important piece of our efforts to live our company value, 'embrace diversity, create belonging': a $100M investment in Racial Equity fund, which is focused on building equitable opportunities in underserved Black communities in the U.S."
Learn more about ServiceNow and their open roles here
Communicating Inclusively — Clarus
"Here at Clarus we're honoring Black History Month in a couple of ways. Our DEI ERG is encouraging employee conversation by disseminating a companywide email acknowledging BHM and its significance. Additionally, we're promoting employees to be mindful of written communications, specifically in making sure we're using non-biased language.
We continue to partner with WayFinding Partners as they work with us on developing a long-lasting DEI strategy at Clarus. This includes the company partaking in a workshop called 'Let's Talk About Race' — opening our eyes to racism in our society and how we can defeat it."
Learn more about Clarus and their open roles here
Centering Black Culture and History — Blue Cross and Blue Shield of North Carolina

"For more than 10 years, Blue Cross NC's African-American and Black Employee Network (AABEN) has created meaningful programming for employees each February in honor of Black History Month. The network has hosted various events to celebrate African-American culture through song, dance, poetry and more. Their programming also provides education and awareness. Topics have ranged from historic Black Wall Street in Durham, to a panel of employees sharing how their hair is part of their identity and how corporate America can be more inclusive of cultural differences, to hearing directly from Black leaders who share their career journey and lessons learned."
Learn more about Blue Cross NC and their open roles here
Highlighting Black Luminaries — MongoDB
"To celebrate Black History Month, members of TUPOC — MongoDB's affinity group for people of color — highlight Black luminaries via daily posts in the #black-history Slack channel, a channel that's open year-round but is especially active in February. TUPOC will also honor Black History Month by hosting a company-wide event, and all employees will have access to a cross-company event celebrating Black History."
Learn more about MongoDB and their open roles here.
Celebrating and Supporting Black Futures — PagerDuty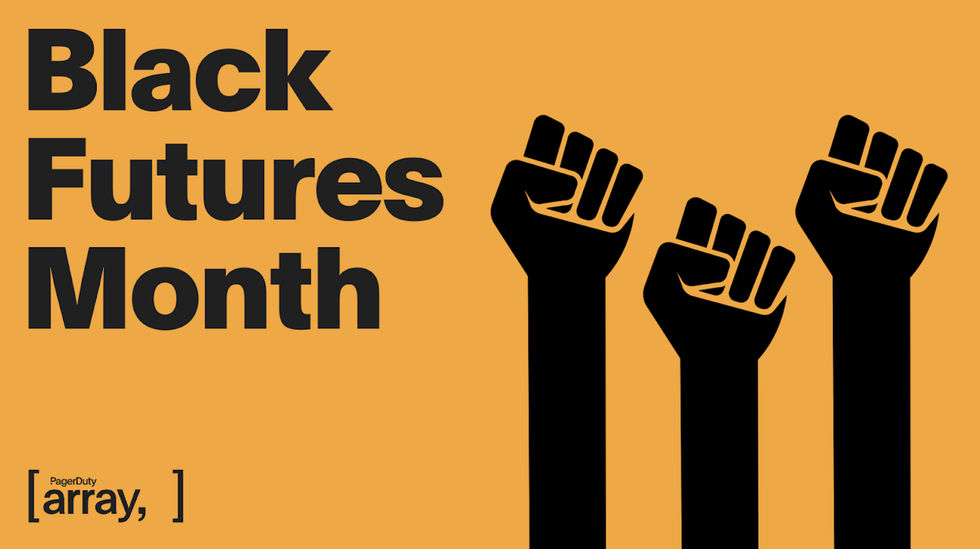 "This year, our Black employee resource group at PagerDuty, Array, is approaching Black History Month with the theme 'Black Futures Month: Excellence, Resilience, and Equity.'
Our programming is designed to celebrate Black excellence and highlight our resilience, in order to build an equitable future. We'll be partnering with other employee resource groups representing Black talent across the Tech sector, hosting our first meeting with our first Black board member, Dr. Alec D. Gallimore, fundraising and volunteering with a local middle school of predominantly Black students, and introducing a mentorship program for our Black employees."
Learn more about PagerDuty and their open roles here
Empowering Growth and Development — CSL Behring
"CSL Behring will be formally launching the Promising Futures Scholarship mid-February. This scholarship program will award 37 scholarships ranging from $2,000 to $10,000 annually.
The program has been specifically set up for our Black colleagues and their dependents to provide financial empowerment and support professional career growth & development."
Learn more about CSL Behring and their open roles here
Learning Through Film, Art, and History — Autodesk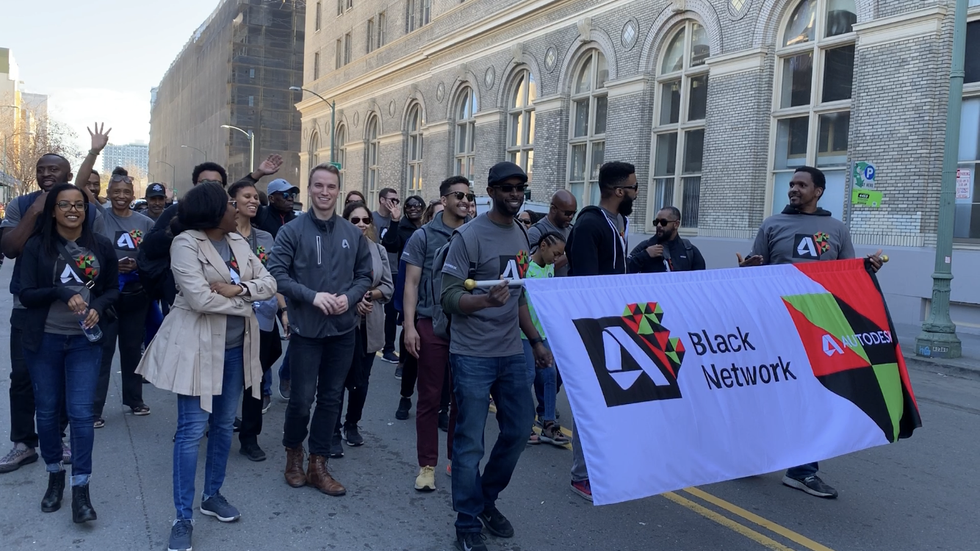 "This year in honor of Black History Month, Autodesk is kicking off our festivities with our speaker series. This development opportunity will promote our growth as we learn about the power of storytelling and why we need to call on courage to increase mutual understanding and foster a sense of belonging. In addition to team events, we've partnered with MoAD, the Museum of the African Diaspora, to facilitate film viewings and discussions across culture, art, and Black history."
Learn more about Autodesk and their open roles here
Hosting Ta-Nehesi Coates and Town Halls — T. Rowe Price

"T. Rowe Price remains committed to equity and is mindful of the socioeconomic impact of systemic racism. To foster learning on the history of racism and the myriad of ways it shows up in our communities, the firm hosted local and national experts in the last several months. The firm is also providing opportunities to connect with Black leaders within the firm, virtually.
Next month, MOSAIC @ T. Rowe Price, the firm's business resource group (BRG) focused on promoting inclusivity and attracting, developing, and retaining diverse talent, will host New York Times bestselling author Ta-Nehesi Coates. He is the keynote speaker for our annual Black History Month event.
The BRG will also host a town hall to discuss the firm's vision to become a more equitable and inclusive workplace for Black professionals. The discussion will be led by Black leaders with representation from the Management Committee and several advocacy groups."
Learn more about T. Rowe Price and their open roles here
Sparking Curiosity and Dialogues — Bounteous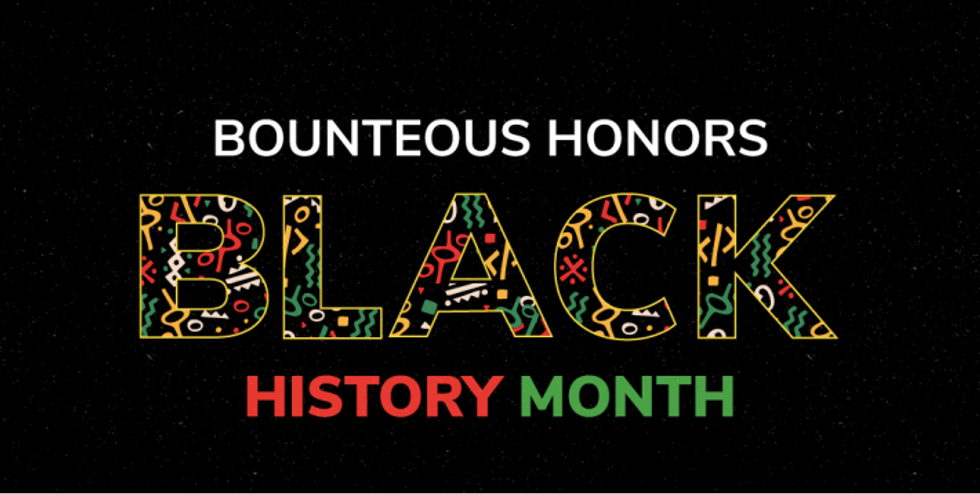 "Bounteous honors Black History Month to pay tribute to the accomplishments of Black Americans in every area of endeavor throughout history. This year, Bounteous' affinity group, b: shades, curated a collection of events that span the entire month. The events include movie screenings, trivia nights, a brave space conversation, and a guest speaker appearance by Dr. Annice E. Fisher. Additionally, our team will host a special edition of our Get to Know Bounteous info-session on February 11 at 12:00PM CT for people who attend or have attended Historically Black Colleges or Universities (HBCU) and any person who identifies as Black/African American and/or a Person of Color. Bounteous celebrates all month long through these educational and social events geared towards sparking curiosity and hopefully, a dialogue."
Learn more about Bounteous and their open roles here
Celebrating Trailblazers — New Relic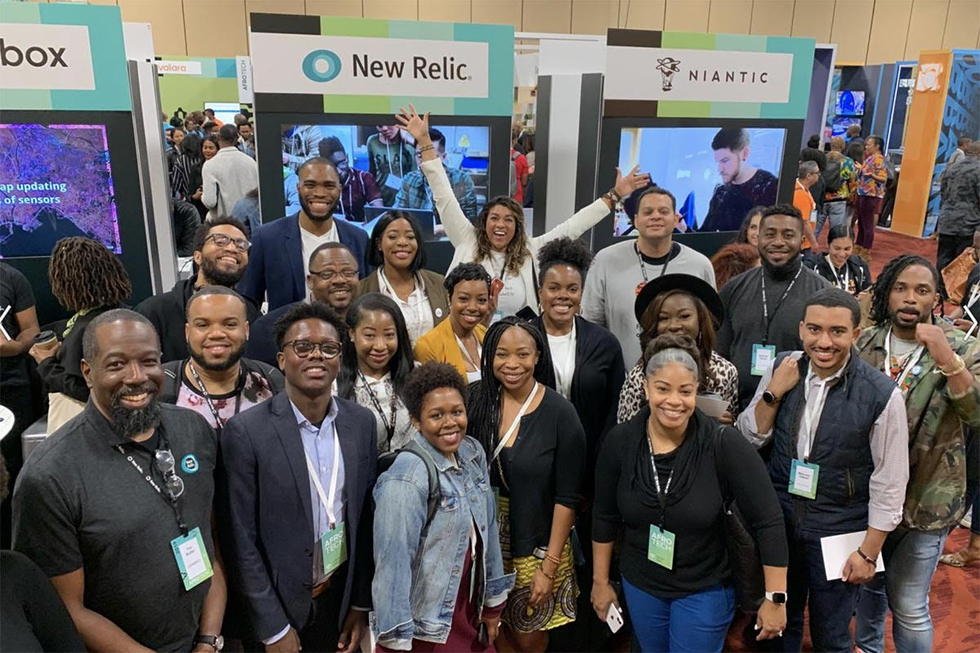 "In honor of Black History Month, our Relics of Color ERG has put together a spectacular lineup of
events and activities to celebrate Black excellence in tech and beyond. This month, we will celebrate our inaugural Mikey Butler Day. Mikey was a VP of Engineering at New Relic until his passing in late 2019. He was a trailblazer in technology, and an amazing and inspiring leader, coach, and mentor. Other activities include a fishbowl discussion on 'What Does Black History Mean to You?' and a Black Trail Blazers employee spotlight series celebrating our Relics of Color."
Learn more about New Relic and their open roles here
Reading and Learning Together — CarGurus
"Our People of Color (POC@CarGurus) Employee Resource Group (ERG) will be sponsoring multiple events in celebration of Black History Month (some events will be co-sponsored with several of our internal ERGs). These events will consist of speaker series, workshops, and group (virtual) activities!
Events planned include a discussion with Gretchen Sorin, author of Driving While Black, a Black History Month Stump Trivia night, a reading of Parable of the Sower by Octavia E. Butler, and a Family Reading Night where we will by providing children's books written by Black authors."
Learn more about CarGurus and their open roles here
Launching an Employee Resource Group — Mindbody

"Mindbody will be celebrating Black History Month with the inaugural launch of our Mindbody Black Alliance ERG. MB Black Alliance members have developed a full program of content to celebrate, educate and foster awareness of black culture everywhere, from past to present. We will be highlighting our own team member stories and aligning them with the businesses that we serve."
Learn more about Mindbody and their open roles here
Addressing Workplace Equity — StackOverflow
"BnB creates a safe space for Black and Brown employees within Stack Overflow. Instead of working with only one team on initiatives or confining programming to one month, BnB partners with Stack's leadership to address workplace equity across multiple dimensions, long-term. This includes:
Helping all employees educate themselves on racial injustice
Partnering with HR on D&I efforts
Providing leadership opportunities for employees of color
Ensuring content channels – from our popular blog to our podcast – are inclusive in their approach to storytelling
Donating resources like money, products, and services to organizations that promote the social advancement of people of color"
Learn more about StackOverflow and their open roles here
Stories Untold — CallRail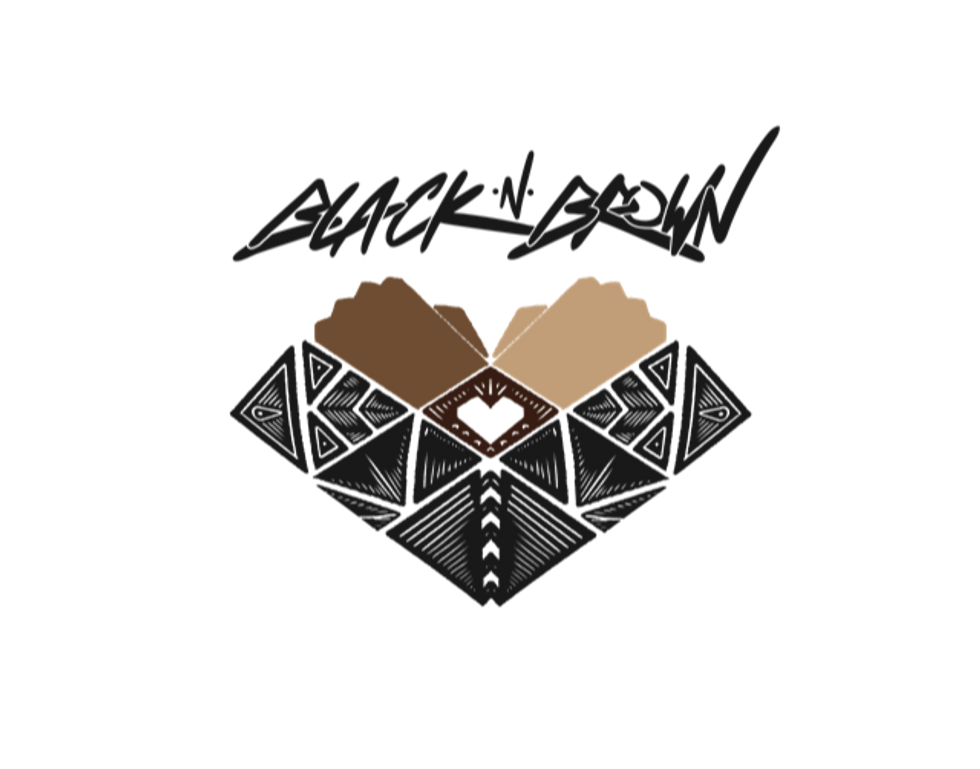 "Our goal is to make Black history more relatable to people who aren't as familiar with the Black experience. Historically, Black History Month is associated with overcoming struggles and highlighting injustices. We want to demystify the Black experience through focusing on Black lives throughout the African diaspora. There are many untold stories of diverse culture, unity, and joy that we feel should be shared as a part of our history."
Learn more about CallRail and their open roles here
Supporting the Fight Against Racial Injustice — Folsom Labs
"Folsom Labs is celebrating Black History Month by focusing on community support. It is important to us to show our continued support for the Black Community not only in February but as an ongoing company initiative. Last year we held an employee charity matching event to support those that are doing critical work in the fight against racial injustices. On our team, we believe long-lasting change starts from within. So this year, not only are we kicking-off Black History Month with another charity event, but we're also focusing on ongoing DEI education and training for employees."
Learn more about Folsom Labs and their open roles here
Volunteering and Learning Through Film — Commvault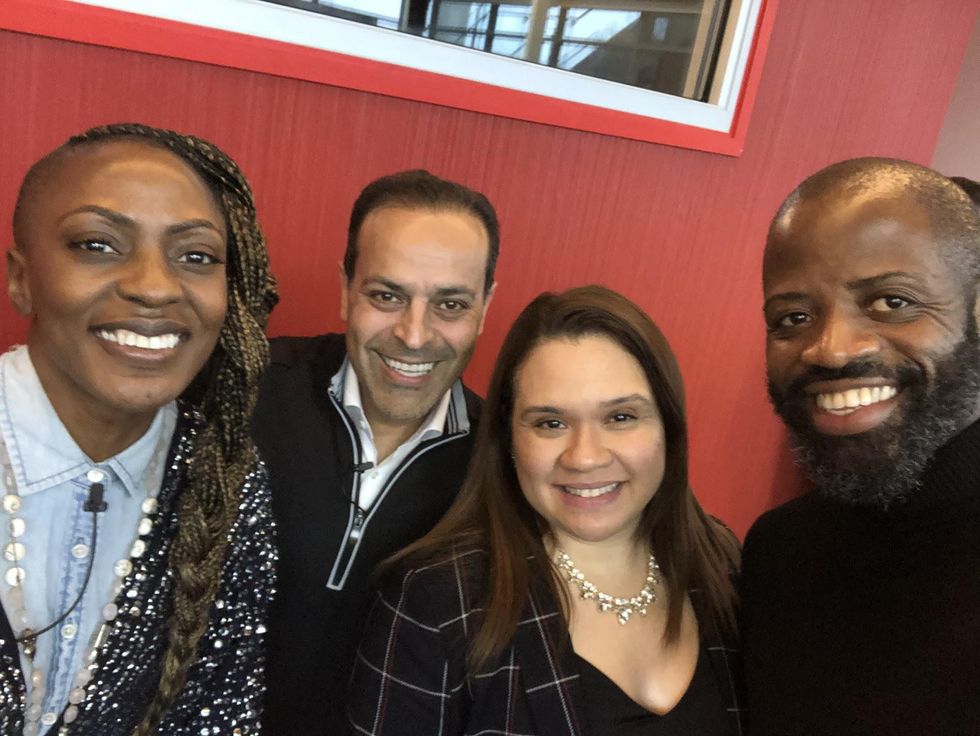 "At Commvault we are excited to host our 2nd Black History Month celebration. Even though this year we are virtual, we have kicked things off with a Martin Luther King Memorial Virtual Tour, on MLK Day, for our Vaulters and their families. Vaulters in the US were excited to have a day to reflect and volunteer in their communities. Our Multi-Culture ERG is blogging internally daily about prominent Black figures, weekly Black History Trivia, and will end the month with filmmaker Keith Beauchamp who will talk about Black history and share his film The Untold Story of Emmett Louis Till."
Learn more about Commvault and their open roles here
Spotlighting Black Excellence — NBA
"The NBA is honoring Black History Month with the following initiatives:
"#BlackExcellence Spotlight – Internal NBA website (Home Court) will spotlight Black employees across the company as they reflect on 2020, look ahead to the future and share details about what work they are proud of, in or outside of the office.
Player Conversation – Current NBA player will join a virtual conversation about the fight for racial justice, how he supports Black businesses, celebrates Black culture and more.
Virtual volunteer opportunities with the YesSheCanCampaign and Jersey Cares
NBA Town Hall on Leaguewide Social Justice Efforts"
Learn more about the NBA and their open roles here
Hosting Fireside Chats  – Procore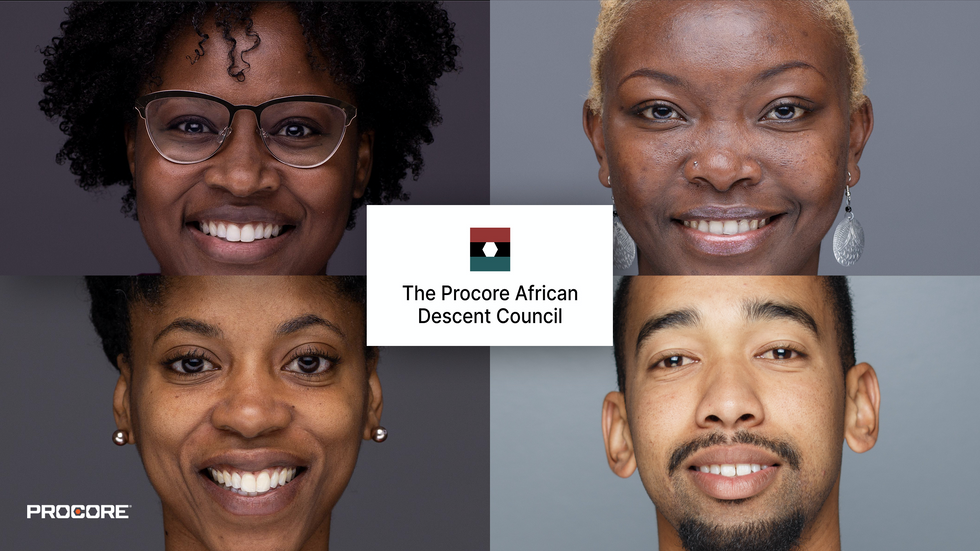 "Black History Month in the U.S. takes place each year in February. This year, we turned to members of Procore's African [Descent[ Council (PAC) employee resource group to learn what the month means to them—and why it matters to the communities in which we live and work.
One of the many ways we're celebrating Black History Month at Procore is by hosting an internal virtual fireside chat about the life and legacy of Black leaders and the significance of the month. All employees have been invited to join select speakers for a discussion about the annual commemoration and ways to get involved. The fireside chat is part of an ongoing speaker series that explores stories and conversations around life, race, gender, social justice, and equality. Learn more about Procore's Employee Resource Groups and ongoing efforts to build a more inclusive and diverse future."
Learn more about Procore and their open roles here.
Educating & Celebrating with Events, Guest Speakers, and More — Raytheon Technologies
"In honor of Black History Month, our Raytheon Black Employee Network (RAYBEN) employee resource group has planned a series of events that educate, celebrate, and honor the importance of Black history. This month-long program of events focuses on the cultural diversity of the Black community, moments in Black history, guest speakers, including former football running back Brian Mitchell and poet Nikki Giovanni, and games that bridge the gap between the past and the future. We also use this opportunity to highlight our Black employees throughout the month."
Learn more about Raytheon Technologies and their open roles here.
Facilitating Courageous Conversations — Lockheed Martin
"Our theme for Black History Month 2021 is, 'The Black Family: Representation, Diversity and Identity.' Lockheed Martin's African American Council for Excellence (AACE) Business Resource Group will use Black History Month to explore the wide-ranging diversity of the black family life through educational content, presentations and courageous conversations. We will also use this month to bring families together and reconnect as we view black stories and learn to make a simple meal where everyone can contribute. What's more? Our focus won't end there. Beyond Black History Month, AACE will support multiple programs to recruit, retain and develop black employees and give back to our community."
Learn more about Lockheed Martin and their open roles here.